MemoriesPizza closes due to threats from Tolerance Brigade; GoFundMe campaign takes off
Go to article
(H/T Twitchy)
Brian Dorman @BDormanTV tweets: #Breaking: Memories Pizza closed after national backlash. A family friend says the establishment will stay closed until "dust settles" #RFRA
Christian-owned Memories Pizza in Walkerton, Indiana has at least temporarily closed after a firestorm of social media criticism and threats: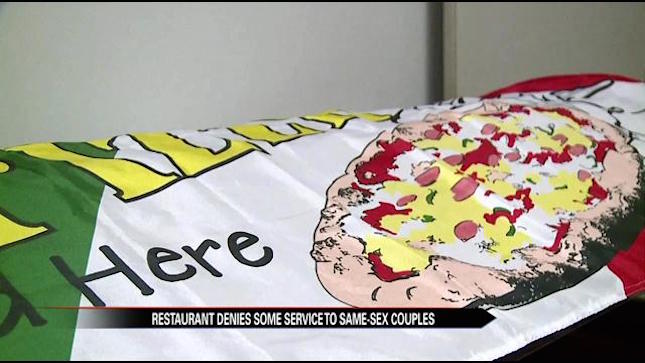 Conn Carroll @conncarroll tweets: Hope liberals all enjoyed their two minute hate today!
Yesterday, the owner of Memories Pizza said that she would never deny service based on customers' sexual orientations or religions, but she would not agree to cater a gay wedding if asked.
After the restaurant closed down due to the threats, a GoFundMe account was set up to raise money for the business:
Dana Loesch @DLoesch tweets: O'Connor of #Memoriesizza said many threats also came through Facebook. #DailyDana
For more.. see Hat Tip (H/T) link above.